Arcadia Wine Limited provides a solution to consumers and collectors who want to enjoy a state of the art online shopping experience and market beating prices on a wide range of wines, including famous brands, rare wines and great value special offers. The company has offices in Singapore and Hong Kong, and is owned and run by the Chamberlain family who are based in Singapore.
Meet The Founders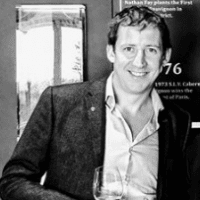 TOM CHAMBERLAIN
GROUP MANAGING DIRECTOR
Tom has 10 years experience in the wine and e-commerce space, having co founded and run some of the most successful, award-winning start-up wine companies in Asia. Before co-founding Arcadia Wine Limited he was the Global Head of Purchasing for one of the world's leading multinational fine wine merchants.
JASON KYNOCH
NON-EXECUTIVE DIRECTOR
Jason is a senior legal advisor for a leading global telecommunications company. He has a keen interest in fine wine collecting and investment and assists Arcadia as a non executive director and board advisor.